Do you have a friend or family member who loves chinchillas? Maybe you know someone who is a chinchilla breeder or shows chinchillas. You may have a hard time coming up with creative and thoughtful chinchilla gift for your loved one. We've got you covered with this article.
Whether you need a gift for Christmas or for the chin lover's birthday, any of the items in this article will be a memorable and unique gift sure to dazzle and touch their hearts.
Chinchilla Gifts for Chin Fans
Chinchilla Plush Stuffed Animal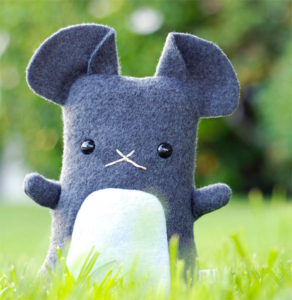 These unique handmade dolls are little plush chinchillas made from soft fleece. They eyes are "safety eyes" which means they can't be removed, so this makes a great gift for a child. Available in 6 different colors, the crafter donates a portion of the sales to animal rescue organizations.
---
---
Custom Pet Portrait Painting Chinchilla Gifts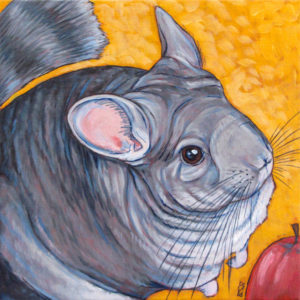 A truely unique gift, you can custom order a painting of your loved one's pet chinchilla. All you have to do is send in a photo of the chinchilla and you'll get a gorgeous painting back. These portraits are painted on gallery style 8″ x 8″ canvas with acrylic paint. Any chinchilla owner would love this thoughtful gift.
---
Chinchilla Wood Animal Puzzle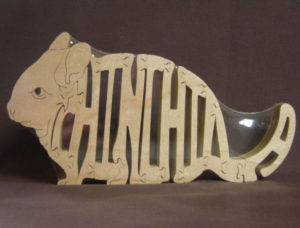 This handmade gift is great for kids and adults. Handcut from birch or maple plywood, this adorable puzzle is shaped like a chin, spelling out the word "chinchilla." This puzzle would be great to display on a shelf or for children to play with. (Note: this is not chinchilla safe wood, so do not gift it to your chinchilla.)
---
Baby Chinchilla Garden Figures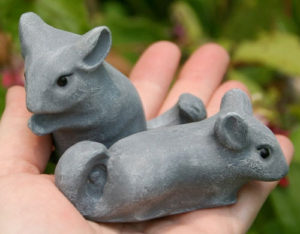 These adorable figurines are a perfect gift for gardeners who love chinchillas. These lifesize baby chinchilla statues are made from concrete and are sealed with outdoor paint so they're perfect to decorate an outdoor flower or vegetable garden. Hand cast and hand painted, these are a lovely handmade gift that you cannot find in stores.
---
Sterling Silver Chinchilla Charm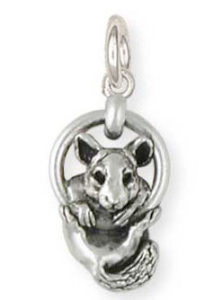 This is another unique piece that is perfect for a chinchilla lover. A gorgeous, hand cast, sterling silver chinchilla charm, could be worn on a bracelet or a necklace. If the person you're giving the gift to prefers gold, that option is also available.
---
Chinchillin Coffee Mug Chinchilla Gift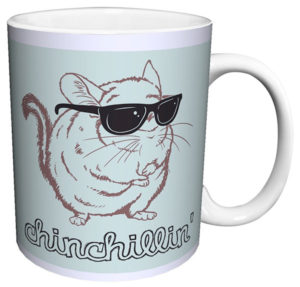 This is a fun gift for any chinchilla lover. Featuring a cute chinchilla illustration, this mug say "Chinchillin." It will make anyone feel cool while they drink tea or coffee.
---
Custom Felted Chinchilla Replica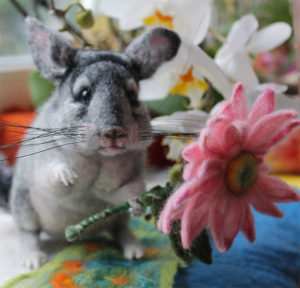 This makes a beautiful, meaningful gift for any chinchilla owner, especially one who has recently lost a pet over the rainbow bridge. This artist makes needle felted sculptures of pets based on your pet. Because of the care and talent of the artist, these little animals look identical to the real pets. It's a beautiful art piece that can be lovingly displayed in any pet owner's home.
---
Need more gift ideas? Check out our other articles on gifts for animal lovers and exotic pet owners.