Mazes are a fun way to give your exotic and small pets a way to exercise and stimulate their curiosity and their problem-solving skills. This is a fun project for kids and adults to do together and it's extremely affordable as you should have most of the supplies in your home already. Once you've built the maze, you'll enjoy watching your pet run through this DIY cardboard maze as they exercise and play. The types of exotic pets that enjoy cardboard mazes include rabbits, chinchillas, guinea pigs, rats, mice, hamsters, gerbils, and ferrets.
This tutorial covers all the steps you need to build a simple and cheap cardboard maze out of found materials. Once you have the right sized box, it just takes a little bit of time to assemble the maze.
How to Build a Cardboard Maze for Small Pets
Supplies Needed
Short square or rectangular box at least 2-3 inches taller than your pet
Scissors or a box cutter
A ruler
Pencil, pen, or marker
Steps
1. Find a box that is short (shallow) in a rectangular or square shape. An ideal box will be at least 2-3 inches taller than your pet and have flaps that are equal to or larger than the height of the box. The flaps will be the walls inside your maze. The box should be brown cardboard with no slick printing on it. Try to avoid boxes with lots of logos or ink that could be toxic to your pet.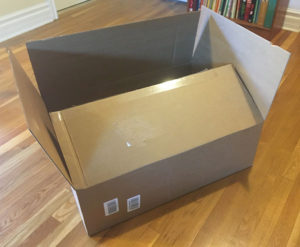 Bonus: If you have multiple boxes that are the same size and a pet that likes to jump or climb (like chinchillas, rabbits, or rats), you can build a multi-level maze. Depending on the weight of your pet, you may need to reinforce the levels. You can also create multiple floor level mazes that are connected to each other by tunnels or long boxes. Feel free to get creative.
2. Remove any shipping labels, excess tape, and other non-cardboard materials. You should leave the tape that secures the bottom of the box.
3. Cut the flaps off the top of the box with a box cutter or scissors (a box cutter is usually easier for this step).
4. Measure the flaps against the size of the box and cut off any excess height. The flaps should be flush against the edge of the box when placed inside. You may have to cut a little off the length of the flap so it can fit inside the box easily.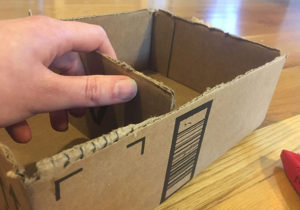 5. Measure the length of your long flap and your short flap. Make marks on each dividing it into thirds. (Example: if your flap is 30 inches long, you will make a mark at 10 inches and 30 inches, creating three 10″ sections). On each mark, use your ruler to measure half the height of the flap and draw a line.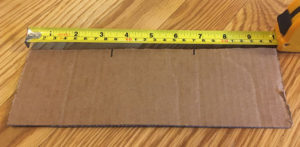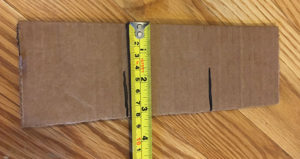 6. Cut a notch along that line to create two notches in each flap to the halfway point. You should make sure your notches align on the same size flaps. Assemble the pieces to form a shape like a pound sign or hash tag. Make additional cuts as needed so the flaps fit evenly.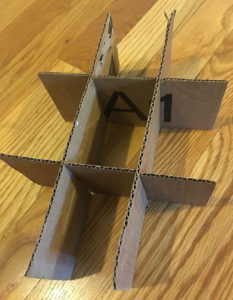 7. Design your maze. On a piece of paper sketch out the grid shape of the maze and mark where you would like to cut doorways. Don't forget to put doors on the outside edges. You can also put doors on the top of the maze as well.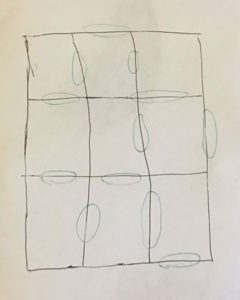 8. Looking at your assembled maze, mark where you want to cut holes with a sharpie or pen.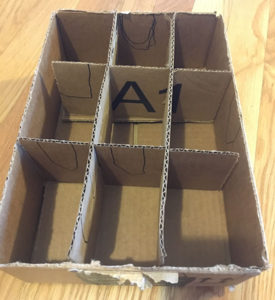 9. Take the maze apart and cut doorways for each of the holes you marked. Make sure the doorways are large enough for your pet to pass through.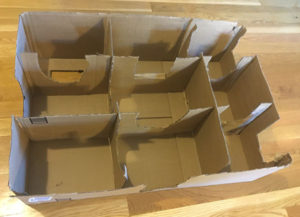 10. Reassemble your maze and flip it back over. Let your pet run through it. Hide treats inside for extra fun.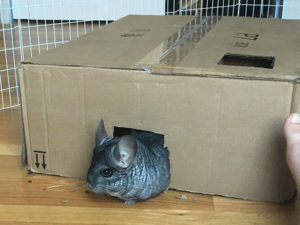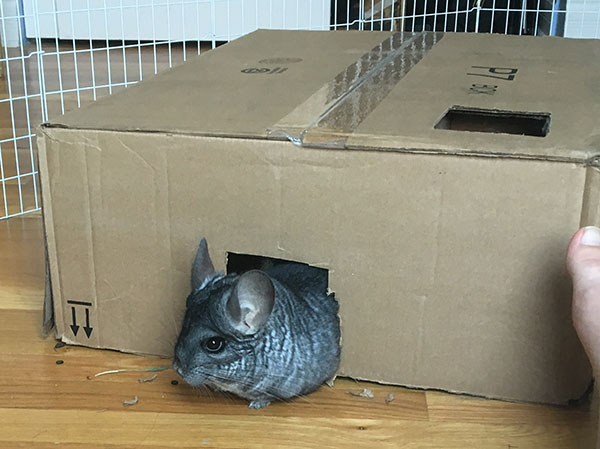 Because none of the walls are affixed, you can easily "change up" your maze by moving around the walls inside. There are so many options for your exotic pet to enjoy this easy DIY cardboard maze.