There's so much excitement that comes with adding a new to pet to your family, especially an adorable piggy. But many people are stumped when it comes time to select the perfect pet pig names. Luckily we have tons of names for pet pigs that will inspire you. From "normal" names to cute names and even punny names, there's tons of variety that will work for any owner and any piggy's personality.
These name ideas are great for potbellied pigs, American mini pigs, mulefoot hogs, Ossabaw Island hogs, KuneKunes, Meishans, Juliana, Yucatan, Gottengin, Hanford mini swine, or even farm breeds. Check out our name suggestions below. If none of these pet pig names catch your eye, we have suggestions on how to brainstorm your own and pick the perfect pig name.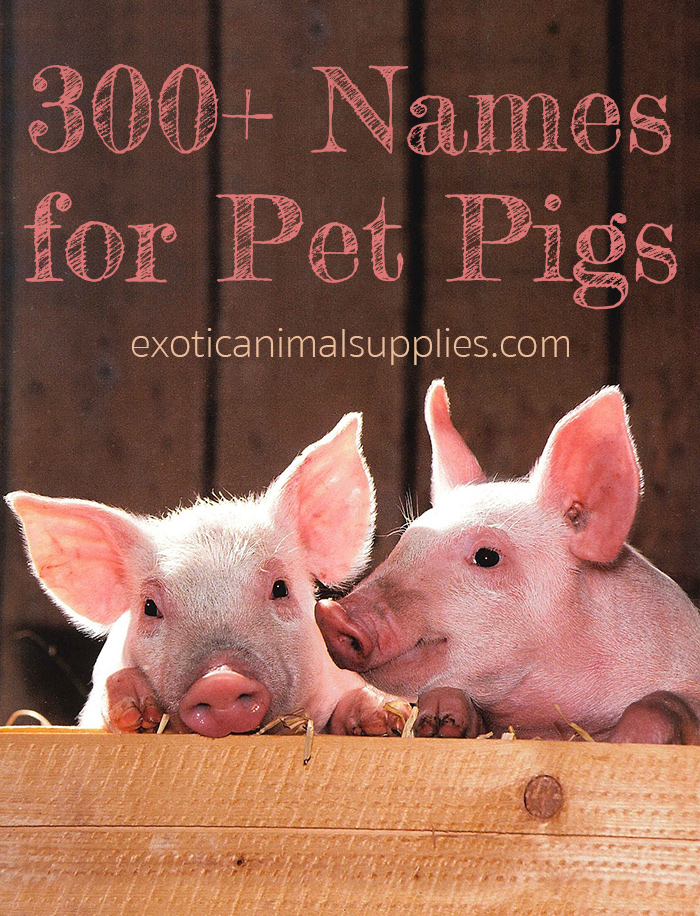 Male Pet Pig Names
Here's a bunch of cute and funny names for boy pigs.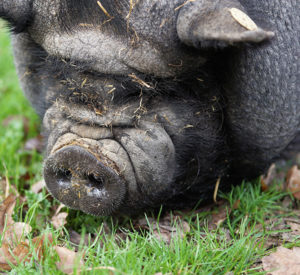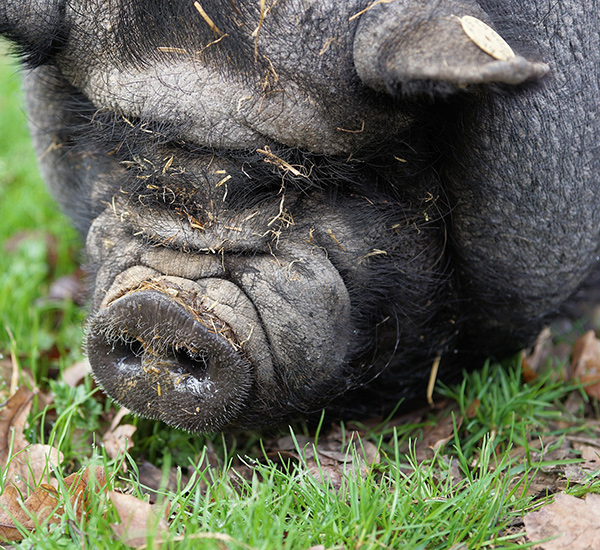 Abra-ham Lincoln
Ace
Albert Sweinstein
Arnold Porkzenegger
Babe
Bailey
Banjo
Barney
Bart
Beans
Benny
Big Boy
Billy
Blake
BLT
Boaris
Brad
Bruno
Bubba
Buddy
Bullet
Busta Rinds
Buzz
Charlie
Checkers
Chewbacon
Chip
Chopper
Chops
Chorizo
Chubbs
Clive
Colonel Bacon
Corky
Corncob
Count Porkula
Crispy
Curly
Dasher
Diesel
Digger
Dill
Dr. Porkchop
Dudley
Dudley
Elvis Pigsley
Fat Albert
Felix
Fig
Finnie
Flash
Floyd
Frank Swineatra
Frankfurter
Fred
Fritz
George
Georgie-Porgie
Gizmo
Gordy
Hambo
Hambone
Hamilton
Hamlet
Hamm
Hammie
Harry
Harvey
Hercules
Hogwarts
Hoover
Hot Dog
Jack
Jelly
Jimi Jamdrix
Jimmy Dean
John
Kevin Bacon
Lonny
Louie
Mack
Milton
Mortimer
Mr. Pig
Muddy
Napoleon
Nolan
Oink
Oliver
Ollie
Opie
Orval
Orville
Oscar
Oscar Meyer
Ozzy
Patch
Peanut
Peter Pan
Pickle
Pigachu
Pigasus
Piggie Smalls
Piggly Wiggly
Piglet
Pippen
Pokie
Popeye
Pork Chop
Porker
Porky
Pumba
Riblet
Rupert
Shrimp
Sir Francis Bacon
Snorty
Snowball
Spamlet
Spud
Squealer
Sumo
Sushi
Teddy
Theo
Thor
Toby
Toodles
Tucker
Wally
Walter
Whizzer
Wilbur
William Shakespig
Ziggy
Pig Names for Females
Searching for the perfect name for your lady pig? Check out these girl names for pigs.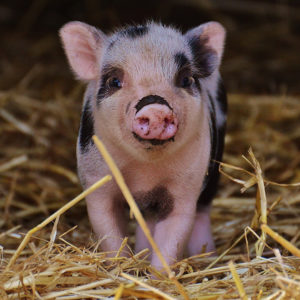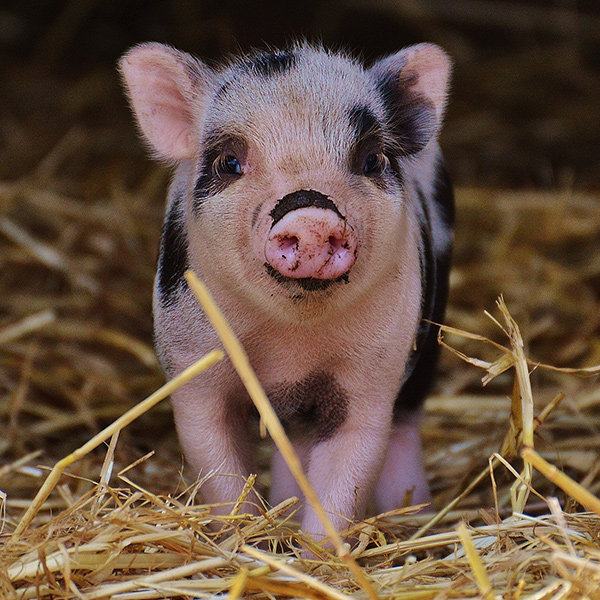 Abby/Abigal
Amelia
Amy Swinehouse
Angel
Annie
Apple
Ava Gaboar
Baby
Baily
Barbie
Barbie-Q
Basil
Bea
Beanie
Bella
Bertha
Betsy
Betty
Betty Lou
Blondie
Blueberry
Bonnie
Brownie
Bubbles
Buffy
Bunny
Buttercup
Butterfinger
Butterscotch
Candy
Caroline
Charlotte
Chelsea
Chicky
Chloe
Chloe
Chocolate
Cinnabun
Cowgirl
Creampuff
Crystal
Daisy
Delilah
Diamond
Dixie
Dottie
Duchess of Pork
Ebony
Emily
Felicia
Fern
Fiona
Fluffy
Foxy
Gertie
Gidget
Ginger
Glory
Greta
Hazel
Heather Hocklear
Hippo
Honey
Hope
Jennifer Lopig
Jewel
June
Kate
Kiki
Licorice
Lindsay Loham
Lisa
Little Orphan Hammie
Lizzie Boarden
Lola
Lucy
Lulu
Mabel
Mable
Maggie
Marshmallow
Mary Ann
Matilda
May
Meadow
Merry
Millie
Minnie
Miss Piggy
Mitten
Nellie
Paige
Pansey
Paris
Patsy Swine
Pearl
Penelope
Penny
Peppa
Pepper
Petunia
Piggy Azalea
Piggy-Sue
Pinky
Piper
Pixie
Polka Dot
Polly/Pollyanna
Porkahontas
Princess
Priscilla
Queenie
Robyn/Robin
Rosie
Ruby
Sophia
Spampela Hamderson
Sprinkles
Squealy
Squeeky
Squishy
Star
Strawberry
Sugar
Summer
Suzie Q
Sweetie
Sweetie Pie
Tammy
Tinkerbell
Tootsie
Trixie
Truffles
Violet
Willow
Winnie
Zoey
Unisex Pig Names
These clever and fun names are perfect for any pig.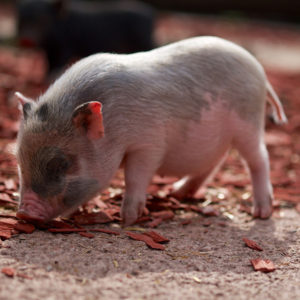 Banana
Biscuit
Cinnamon
Cucumber
Fudge
Grape
Hammy/Hammie
Hogzilla
Jiggles
Jolly
Kosher
Lemon
Lil' Ham
Link
Lollipop
Marble
Milkshake
Muffin
Nugget
Oink
Oreo
Patches
Pebbles
Pepper
Piggy
Piglet
Puddles
Slim
Snort
Tomato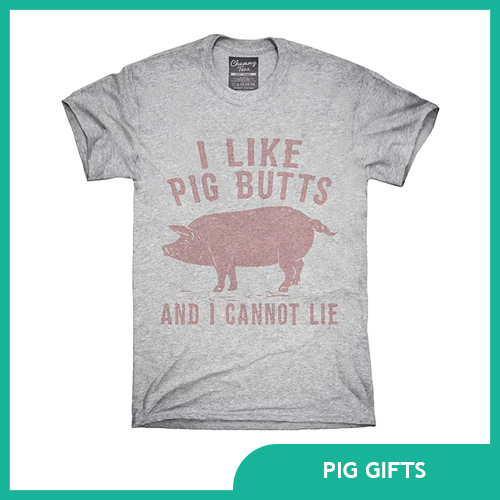 How to Select a Name for Your Pet Pig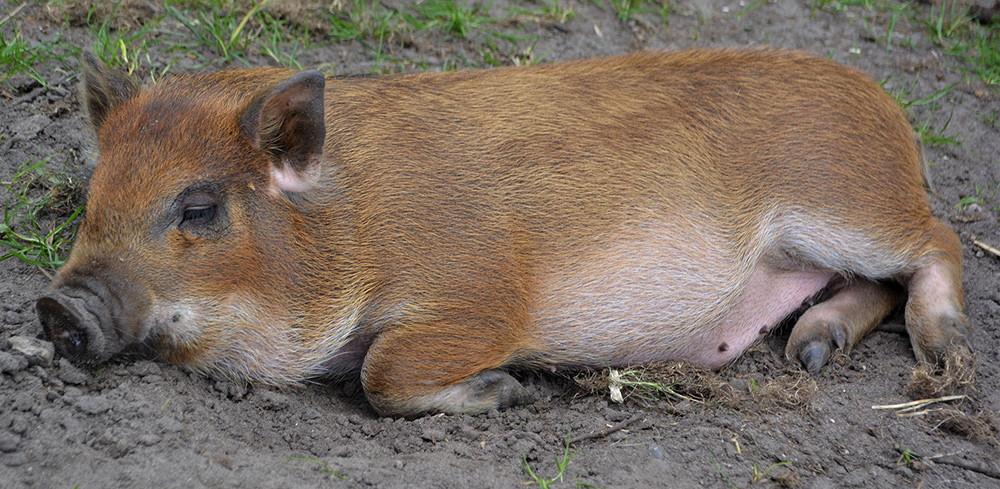 It's time to pick a name for your adorable new pet and if you're feeling stumped, we've got some great ideas to generate names for pigs. Grab a piece of paper and gather your family members to do these brainstorming activities.
Brainstorming Names for Pigs
The goal is to generate as many name ideas as possible. Write down anything that comes to mind. Later we'll eliminate names you don't like to come up with the best name.
Go through our lists of suggested pig names and write down the ones you like the best.
If you've met your piggy already, think of names that are reminiscent of their personality. If your big is shy, you may want a quiet name like "Cloud" or "Daisy." A rambunctious piglet could be "Sparky" or "Zippy."
Think of names that remind you of your pig's appearance. "Chocolate" or "Cinnamon" works for brown pigs. "Pinky" is great for a classic pink pig.
Nature can be a great source of inspiration for pet names. Flowers like "Rose" or "Sunflower" are great for piggies. Weather can also inspire you: "Rain," "Snow," or even "Thunder."
Your favorite foods can also be great pig names. "Oreo" and "Corncob" are yummy treats that are cute names.
Think of character names from your favorite media. Books, movies, tv shows, and comic books are filled with great names that you can use for your pig
Picking the Perfect Name
Read through your list of names. Cross out any names you don't like until you're left with your favorites. If you're the only one picking the pig's name, continue eliminating names until there's one left.
If the whole family is picking a name together, have everyone nominate one name from their list. If the family agrees that one name is best, pick that as your pet's name. If not, hold a vote to pick the best one. If you can't get everyone to agree on a name, try picking one from a hat or flipping a coin.
---
Celebrate your new pet pig by treating yourself or your family to some cute and funny pig gifts.