So you've gotten a new pet hedgehog. There's tons to do, like buying a new cage, getting the right food, and bonding with your new exotic pet. But one of the fun things about getting a new pet is picking out the perfect name! If you need a little bit of inspiration, we've got what you need. This is the ultimate list of the best hedgehog names. We've collected cute names, funny names, and adorable classic name ideas for your pet hedgehog. Check out the list below and if none of these strike your fancy, read our suggestions on how to brainstorm name ideas for your new pet.
The Best Hedgehog Names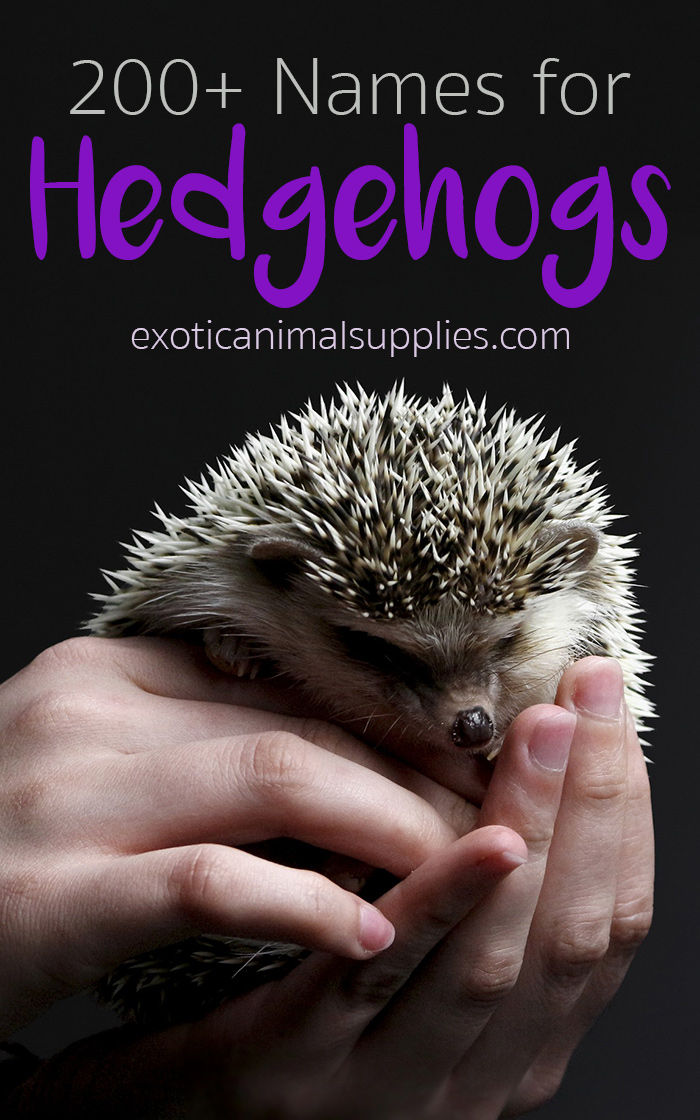 Female Hedgehog Names
Here are some cute and adorable name ideas for girl hedgehogs.
Amber
Amy
Ann
Annie
Baby
Bella
Belle
Betty
Blossom
Blueberry
Bubble
Butter
Buttercup
Button
Candy
Cherry
Cloudy
Cotton
Crystal
Cupcake
Daisy
Dawn
Diamond
Dixie
Duchess
Esmerelda
Eva
Fern
Flower
Gabby
Gem
Ginger
Goldie
Gracie
Harley
Harriet
Hazel
Heather
Holly
Ivory
Jane
Jill
Juliet
Kit
Lavender
Leo
Lily
Lola
Lola
Luna
Mango
May
Nilla
Pat
Paula
Peachy
Pebbles
Peggy
Penny
Penny
Pepper
Periwinkle
Pie
Pinky
Piper
Pixie
Pokeahontas
Poppy
Pudding
Pumpkin
Ribbon
Rose
Rosie
Ruby
Sadie
Snowflake
Sonia
Star
Strawberry
Sunflower
Sunny
Suzy/Suzie
Teacup
Tinker Bell
Tulip
Twinkles
Vanilla
Waffles
Willow
Yona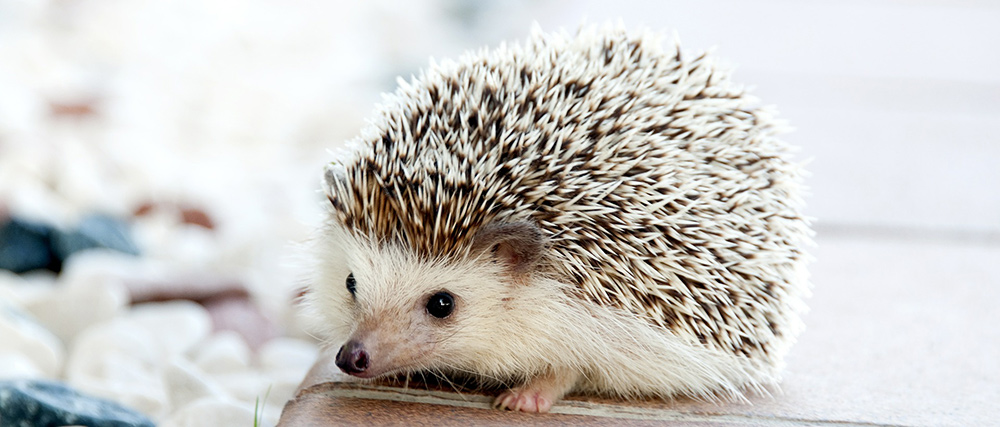 Male Hedgehog Names
Check out these handsome and fun names for boy hedgehogs.
Ace
Almond
Archie
Arrow
Barney
Bart
Bing
Birch
Blade
Blade
Blaze
Blinker
Blizzard
Bristly
Bruiser
Bruno
Bumper
Burrito
Burt
Buzz
Casper
Chad
Cody
Cricket
Darcy
Dragon
Earl
Eddy
Fudge
Grumpy
Gus
Hamlet
Hedgy
Hermes
Hoglet
Hugh
Jasper
Jazz/Jazzy
Jinx
Joe
Junior
Leo
Mario
Marvin
McFlurry
Needles
Nugget
Oscar
Ozzy
Patrick
Paul
Peanut
Pickles
Pin
Pine Cone
Pinocchio
Pistachio
Pokey
Porky
Potato
Prickly
Punk
Punk
Quilliam
Quilly Wonka
Richie
Romeo
Scrooge
Scuttle
Sebastian
Silver
Skeeter
Snuffle
Sonic
Spike
Spiky
Spin
Splinter
Spock
Stubby
Stud
Sushi
Urchin
Walnut
Walt
Zero
Zig Zag
Zippy
Zorro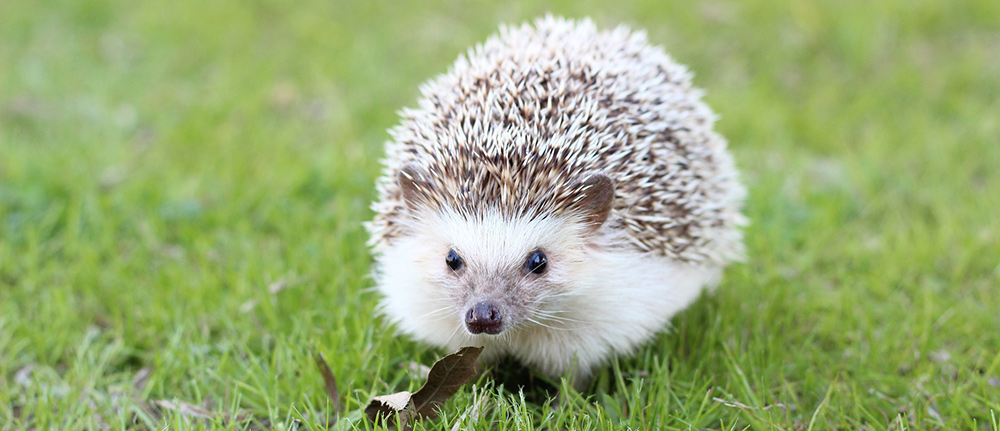 Unisex Names for Hedgehogs
These names work great for any hedgehog.
Apple
Biscuit
Button
Cactus
Caramel
Cheese Nip
Cheesecake
Cheeto
Cinnamon
Clover
Cocoa
Comet
Cuddles
Curly-Q
Dizzy
Flash
Hokey Pokey
Kiwi
Marshmallow
Nibbles
Nutmeg
Oreo
Panda
Peanut
Powder
Pretzel
Prickles
Pumpkin
Q-Tip
Salt
Shadow
Skipper
Skippy
Snuggles
Sugar
Thorn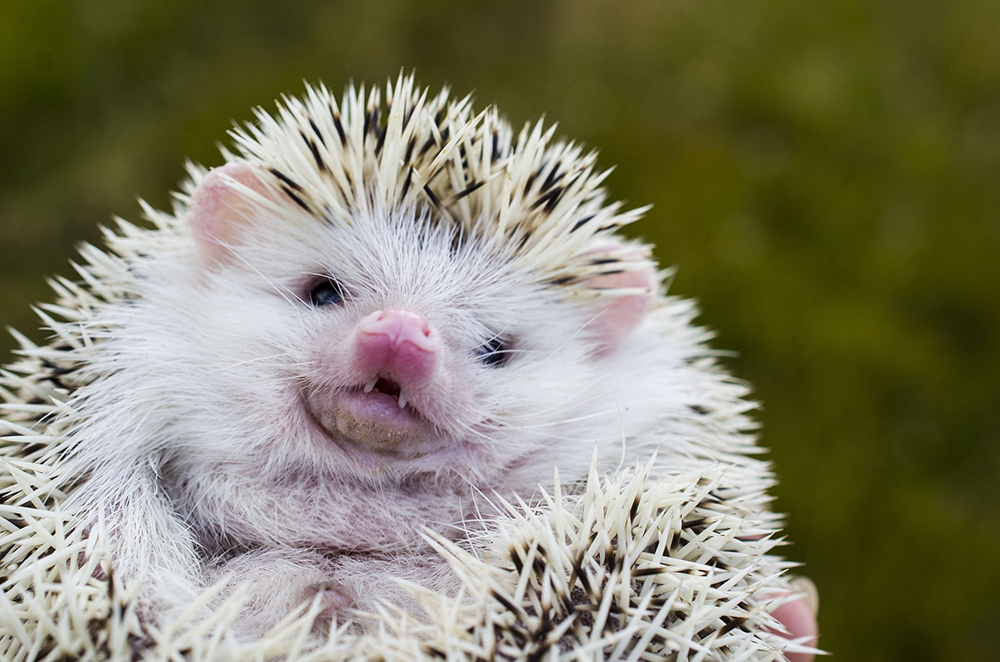 How to Select a Name for Your Pet Hedgehog
It's time to pick out the perfect name for your new pet hedgehog. Gather around the family and get a pen and paper and we'll guide you through picking the perfect name.
Brainstorm
Write down every cool, funny, or quirky name you can think of. Use our list to inspire you or flip through a baby name book.
Use your new pet as an inspiration. Think of pokey names (like Spike, Prickles, or Blade) or a name that matches the color of your hedgehog (like Snowflake or Cocoa). Observe them and think of names that match their personality (like Flash or Shadow). List all of these names out, no matter how silly or strange.
Narrow Down the Names
Cross out any names you don't like until you're left with just the best of the best. Try to narrow it down to under five possible names for your hedgehog.
Pick the Best Name
If your hedgehog is a family pet, gather everyone around and have them suggest their favorite name from their list. Everyone can discuss and debate and then vote on which name is the best. Once you agree, that's the name of your new pet!
If you're the only one to decide, keep narrowing your list down until you've found the perfect hedgehog name.
Can Hedgehogs Learn Their Names?
While there is some debate in the hedgehog community about the intelligence level of hedgies, most owners find that their hedgehogs can't learn their names. Instead, hedgehogs learn to recognize their owner's voices and can be trained to respond to gestures.
If you want your hedgehog to come when you call, train them to respond to a gesture along with their name. Usually a gesture like putting your hand on the floor or tapping is easy for your hedgehog to recognize and respond to.
---
Celebrate your new pet hedgehog by giving yourself an adorable hedgehog gift.