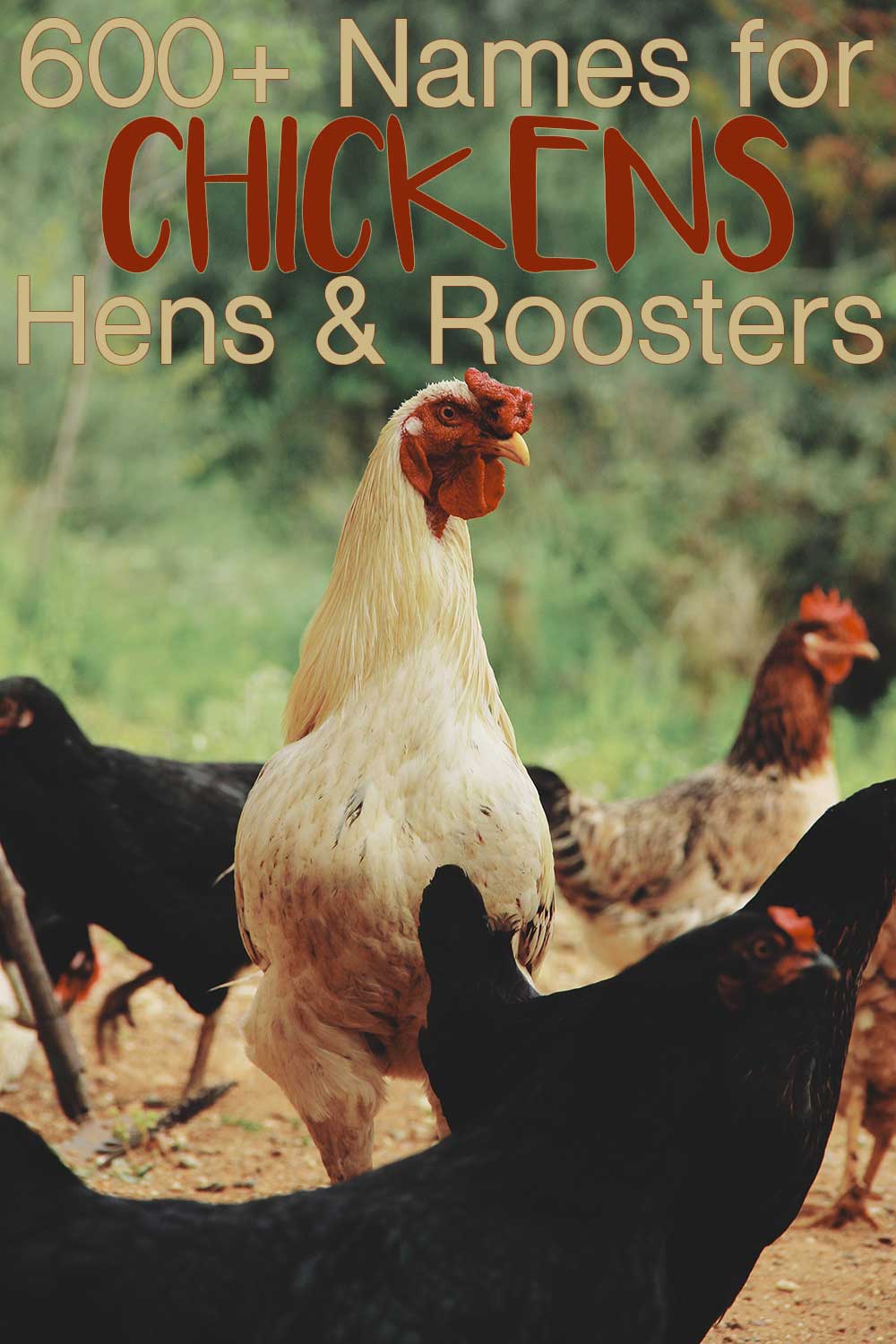 Whether you're a backyard chicken keeper or a homesteader with a huge flock, naming your chickens is a great way to make them part of the family. One of the most fun parts of adding a new chicken to your flock is picking out the perfect name! There are endless possibilities available for hen and rooster names, but if you're feeling a bit stuck and need some inspiration, we have a ton of funny, original, and cute chicken names to choose from.
Chicken and Hen Names
Fun, cute, and creative names for the hens that make up your flock.
Abby
Adeke
Agatha
Amber
Amelia Egghart
Angel
Ann
Annie Yolkley
April
Attila the Hen
Audrey Henburn
Autumn
Baby Beauty
Barbara
Beatrice
Bella
Bessie
Betsy
Birdie
Blondie
Blossom
Bluebelle
Bonnie
Bossy
Bossy Boots
Brandy
Brenda
Brianna
Bridget
Brooke
Brownie
Buffy
Bunny
Butter
Camila
Celeste
Charlotte
Cherry
Chick Jagger
Chicken Little
Chickie
Chickpea
Chirpy
Clara
Clementine
Clementine
Cleopatra
Connie
Constance
Cookie
Coral
Crystal
Dahlia
Daisy
Daphne
Darcey
Dawn
Delilah
Dolly
Doris
Dottie
Ebony
Edith
Eggatha Christie
Ethel
Eva
Eve
Faith
Fawn
Feather Locklear
Felicity
Fern
Fiona
Florence
Gabby
Genevieve
Ginger
Gladys
Gloria
Goldie Hen
Goldilicks
Hannah
Harriet
Hazel
Hazelnut
Heather
Heidi
Hen Solo
Henny Penny
Hilary Fluff
Holly
Honey
Hope
Ingrid
Iris
Ivy
Izzy
Jade
Jasmine
Joan
Jolene
June
Katie
Kiwi
Lady
Lady Bird
Lily
Linda
Little Bo Peep
Little Red
Little Red Riding Hen
Lollipop
Lucy
Luna
Lydia
Macy
Madeline
Maggie
Magnolia
Maisie
Mandy
Mango
Maragret Hatcher
Margarete
Margarita
Marley
Marnie
Martha
Mary Poopins
Mary-Lou
Matilda
Maureen
Mavis
May
Meadow
Mercy
Meryl Cheep
Mildred
Millie
Missy
Misty
Mocha
Molly
Monica
Morticia
Mrs. Pecks
Myrtle
Nancy
Naomi
Nellie
Norma
Obi Wan Henobi
Olive
Olivia
Oprah Henfrey
Pansy
Patience
Pattie
Peaches
Peaches
Pearl
Pecky
Peggy
Penelope
Penny
Petunia
Polly
Poppy
Princess Ley-a
Prudence
Pumpkin
Quinn
Ramona
Raven
Rhonda
Rita
River
Robin
Rosalie
Rose
Rosemary
Rosie
Rosie
Roxanne
Ruby
Ruby
Rue
Ruth
Sally
Sandra
Sandy
Sasha
Scarlet
Scarlet
Serena
Shirley
Sienna
Sky
Sofia
Sparkles
Speckles
Stella
Sugar
Summer
Sunny
Susan
Sweetie
Sweetpea
Tansy
Tawny
Terry
Tess
Thumbelina
Tilly
Tootsie
Topaz
Tracy
Trudy
Tweety
Twinkie
Ursula
Vanessa
Velvet
Vicky
Violet
Vixen
Waddles
Wanda
Wendy
Whitney
Willow
Windy
Winnie
Winter
Yolko Ono
Yvette
Zoey
Rooster Names
Your rooster doesn't have to miss out on the fun. Here's a bunch of interesting and even funny names for roosters.
Alarm Clock
Albert Eggstein
Atticus
Benedict
Bernard
Big Bird
Big Daddy
Big Red
Blackbeard
Bob
Brewster the Rooster
Bruce
Buffalo
Cadillac
Cap'n Crunch
Chester
Chew-bock-a
Cliff
Cluck Kent
Cluck Norris
Cluck Rogers
Clucky Cheese
Cock-a-doodle-do
Colonel Sanders
Cooper
Cornelius
Crackle
Crow
Custard
Darth Egger
David Beekham
Doc
Dr. Pecker
Duke
Dusty
Eagle
Earl
Eggdar Allan Poe
Elmer
Elvis
Everest
Fabio
Flash
Fletcher
Foghorn Leghorn
Frosty
Galileo
General Tso
George
Geronimo
Ghost
Godzilla
Gus
Hank
Hawk
Hercules
Homerun
Jagger
Jasper
Jeeper Cheepers
John HanCock
Jupiter
Kung Pao
Leonard
Marlin
Maximus
Mother Clucker
Mr. Feathers
Nacho
Napoleon
Oats
Oliver
Pip
Pipsqueak
Pluto
Popeye
Pox
Red
Reuben
Rex
Rio
Ripple
Rocky
Rooster Cogburn
Rusty
Scout
Scramble
Sir Clucks-a-Lot
Snickers
Tank
Teddy
Thunderbird
Trouble
Tuson
Tyson
Vinny
Watson
Willie
Winston
Woodstock
Wooster
Zoltar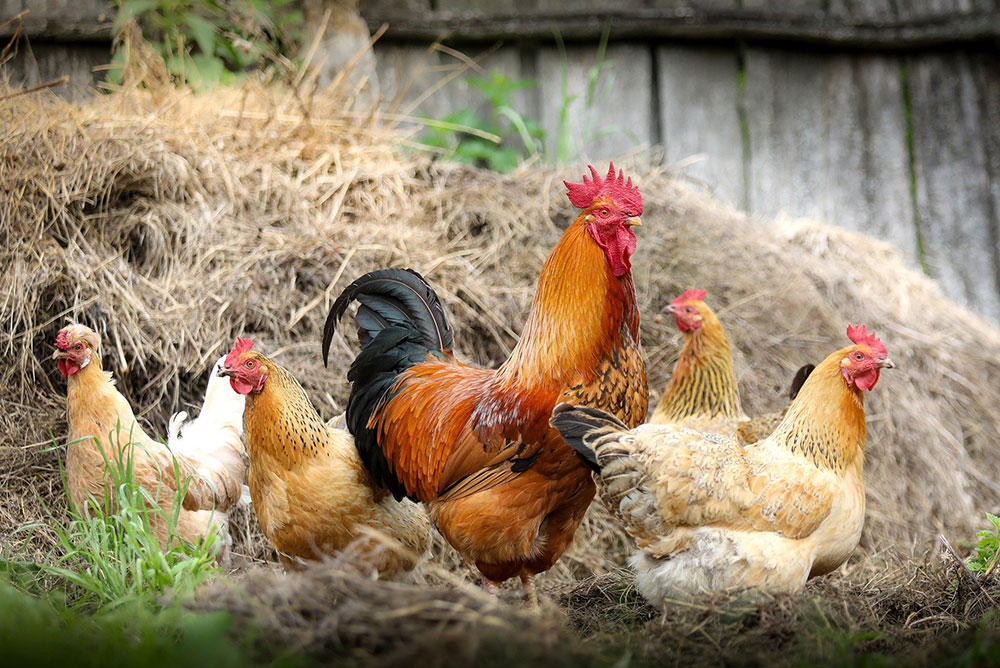 Unisex Chicken and Rooster Names
These names work for any chicken in your flock, regardless of whether they're a hen or a rooster.
Alaska
Alfredo
Almond
Basil
BBQ
Beans
Birch
Birdzilla
Biscuit
Blackbird
Blizzard
Bok Bok Choy
Bon Bon
Buckeye
Buffalo
Bug Eater
Burrito
Butterscotch
Caramel
Cashew
Cheerio
Cheese Puff
Chex
Chick-Fil-a
Chili
Chocolate
Cilantro
Cinnamon
Clover
Clucky
Cocoa Puff
Coffee
Cornflake
Cosmo
Cotton
Crackers
Cream Puff
Crispy
Cupcake
Curry
Custard
Dew
Dill
Doodle
Drumstick
Dumpling
Egg Nog
Emerald
Espresso
Fiesta
Flash
Freckles
Frittata
Frosty
Fudge
Ghost
Hot Wing
Jelly Bean
Jessie
Jude
Kabob
Kentucky
Kiev
Lemon
Lemonade
Lightning
Lucky
Maple
Marmalade
Marsala
Mayo
Midnight
Mocha
Moonlight
Moonshine
Muffin
Noddle
Nugget
Nutmeg
Olive
Omelet
Onyx
Oregano
Paprika
Parsley
Pebbles
Pebbles
Peep
Pepper
Phantom
Piccata
Pollo
Popcorn
Pot Pie
Pudding
Puddle
Puff
Quiche
Rain
Rainbow
Riley
Ripple
Saffron
Sage
Scratch
Sesame
Shade
Shadow
Smokey
Snickers
Snowball
Snowflake
Socks
Spot
Squeak
Squeak
Star
Stir Fry
Taco
Tandoori
Tandoori
Tender
Tequila
Teriyaki
Thyme
Twigs
Waddles
Whiskey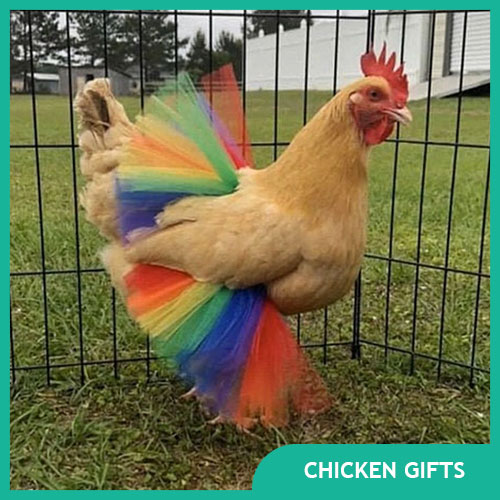 Chicken Pairs and Group Names
Give your flock a few related names to help bond them as a group. These names are good for pairs or even groups of three or four chickens.
Adam & Eve
Alvin, Simon, Theodore
Bacon, Lettuce & Tomato
Barbie, Skipper, Kelly
Batman & Robin
Beavis & Butthead
Bert & Ernie
Beyonce, Kelly & Michelle
Bibbidi, Bobbidi, Boo
Biscuits & Gravy
Blanche, Sophia, Dorothy, Rose
Blossom, Bubble, Buttercup
Bonnie & Clyde
Charlotte, Carrie, Miranda, Samantha
Chunky, Funky, Spunky
Cinnamon & Sugar
Cookies & Cream
Cookies & Cream
Curly, Larry, Moe
Doodle & Doo
Double & Trouble
Eeny, Meeny, Miny, Moe
Flopsy & Mopsy
Gomez, Morticia, Wednesday, Pugsly
Hansel & Gretel
Holmes & Watson
Jerry, George, Elaine, Kramer
Joey Chandler, Ross
John, Paul, George, Ringo
Jolly, Dolly, Molly
Laverne & Shirley
Lucy & Desi
Mac & Cheese
Marsha, Jan, Cindy
Mary Kate & Ashley
Meg, Jo, Beth, Amy
Mickey & Minnie
Parsley, Sage, Rosemary, Thyme
Peanut, Butter, Jelly
Pepper, Pebble, Peach
Pip & Squeak
Pixie, Dixie, Trixie
Romeo & Juliet
Roofus, Doofus, Goofus
Rose, Lilly, Jasmine
Salt & Pepper
Scary, Sporty, Baby, Ginger, Posh (Spice Girls)
Snap, Crackle, Pop
Sonny & Cher
Sugar & Spice
Thelma & Louise
Thelma & Louise
Tic, Tac, Toe
Tweedle Dee & Tweedle Dum
Yin & Yang
Zing & Zang
How to Pick the Perfect Chicken Names
Coming up with names for new animals can be tricky, especially with chickens since there are usually multiple birds to name at once. But that makes it even more fun! We have some ideas for you to help you brainstorm names for your flock and pick the perfect ones.
Brainstorm Names
Get a piece of paper and a pen to write down all your awesome ideas. This is just brainstorming, so feel free to write down any ideas that cross your mind, even if they seem silly.
Here are a few things to think of when you're brainstorming chicken names:
Pop Culture – Think of some of your favorite names from popular culture. This could be character names from movies, TV, books, or even video games. You may be able to name groups of chickens based on characters from a specific property. If you love Little Women, your hens could be Meg, Jo, Beth, and Amy or if you love Sex and the City they could be Carrie, Samantha, Miranda, and Charlotte.
You could also name your birds after famous chickens from media like Foghorn Leghorn, Chicken Little, Heihei (Moana), Chicken Boo (Animaniacs), Babs, Rocky, Ginger (Chicken Run), or Lady Kluck (Robin Hood).
Personality Based Names – If you've already spent some time with your chickens and roosters, you probably have a sense of their personalities, which can inspire names. A feisty outgoing chicken could be called "Pepper" or "Buffalo." A friendly and sweet chicken could be called "Angel" or "Sweet Pea." The leader of the flock could be called "Bossy." A pair of hens that always stick together could have a pair of names like "Thelma" and "Louise."
Color Based Names – The coloring of your chickens can be a great inspiration for hen and rooster names. Here are some name ideas for common colors:
Red: Scarlet, Little Red, Cherry, (Chicken) Tikka, Buffalo, Hot Sauce
Black and White: Zebra, Newspaper, Oreo, Salt & Pepper (pair), Freckles, Ghost
Brown: Cinnamon, Chocolate, Mocha, Coffee, Pudding, Nutmeg, Cocoa Puff
Golden: Goldie/Goldie Hen, Honey, Sunny
White: Alfredo, Snowflake, Angel, Mayo, Moonlight
Funny & Punny Names – If you like being humorous, there are plenty of hilarious and punny names for chickens. Some popular ones to consider: Albert Eggstein, Amelia Egghart, Chick Jagger, Eggatha Christie, Cluck Norris, Mother Clucker.
Another funny choice is egg and food-related names like Benedict, Kung Pao, Colonel Sanders, Egg Nog, Teriyaki, and Drumstick.
Make sure to scroll through our list of names above to find other creative name ideas to add to your list.
Pick the Perfect Names
If your family is working together to pick the names, have everyone nominate their favorite from the list. Then the family can decide as a group or vote on their favorites. If your family has a hard time agreeing and you have enough chickens, consider letting each family member name their own chicken.
If you're picking names alone, go through your list and eliminate any names you don't like as much by crossing them off. If your list of names is still too long, try going through and circling your top five (or whatever number of chickens you have to name). This will either whittle down your list even more or give you the final list of names for your flock.
---
Celebrate the new additions to your flock with these gifts for backyard chicken keepers.