One of the first challenges you will encounter when adding a pet chinchilla to your family is coming up with a name! Sometimes they'll already have an adorable name from the pet store or breeder, but a lot of times it's up to you to come up with a name that fits your new pet. Coming up with names for chinchillas is just like brainstorming names for other pets. If you're lucky, an appropriate name will come to mind when you interact with your pet and see their personality emerge. If not, there's plenty of ways to brainstorm the perfect name.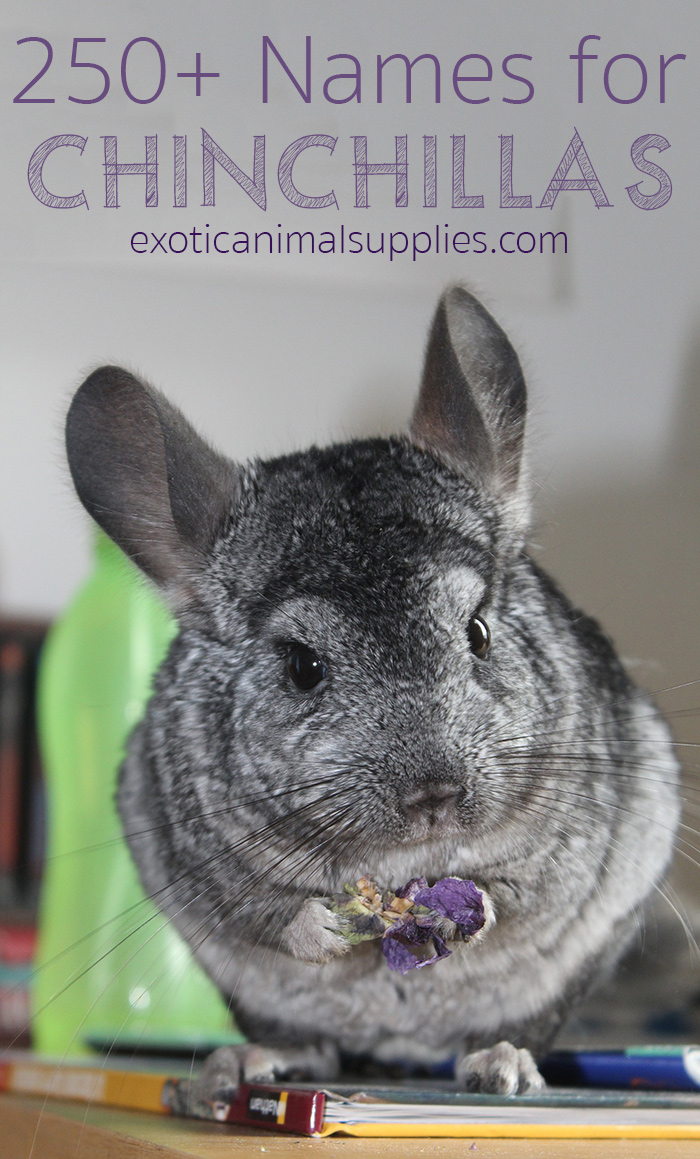 Selecting Names for Chinchillas
If your new chinchilla is a family pet, a fun activity is to have the family come together to select a name. Each member of the family can suggest a possible name and then the family can vote on a favorite, eliminating names until one has a majority vote.
If you'll be naming the chinchilla on your own, you can try making a list of names. Don't limit yourself to names of people. Try names that describe your chinchilla's personality or their coloring. Think outside the box to find cute names, like fruit, flowers, candies, etc. You may also want to list names of favorite people like celebrities, characters from books or movies, or even musicians. There's a lot of room for creativity when it comes to naming a pet.
If you want a name that has a specific meaning, you can try using a name dictionary or a website like Behind the Name that will give you name meanings and histories, while also providing lists of names from different regional and language origins. Sometimes just flipping through a baby book is a great way to come up with a unique and unexpected chinchilla name.
There's no rush to pick a name for your chinchilla, so give it a couple days until one name really resonates with you and feels like the perfect fit for your new pet.
If you're still feeling stumped, check out some lists of names for chinchillas below. We have unisex names, plus names for male or female chinchillas. We also have a list of funny and cute names for chinchilla pairs or twins.
Suggested Names for Chinchillas
Here are a some fun and cute names to consider for your pet chinchilla.
Unisex Chinchilla Names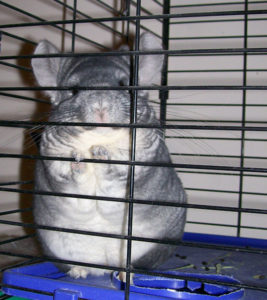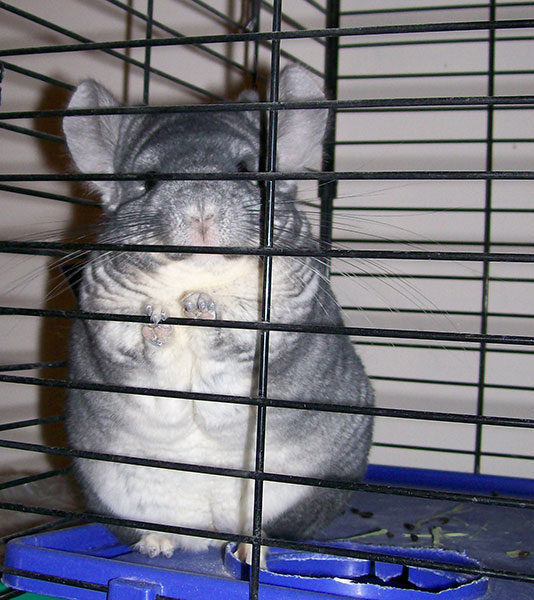 These names work well for boy or girl chinchillas or if you need to name a chinchilla you don't know the sex of yet.
Almond
Apple
Apricot
Ashes
Asterix
Avalanche
Banana
Cheetah
Chewy
Chili
Chinnie
Cookie
Fudge
Kit Kat
Nibbles
Nutmeg
Oatmeal
Ollie
Oreo
Pepper
Pilot
Pudding
Pumpkin
Ruffles
Shadow
Silver
Skitter
Snowflake
Speckles
Spot
Squeek
Squeeky
Squirrel
Tamale
Tequila
Twister
Waffles
Wizzy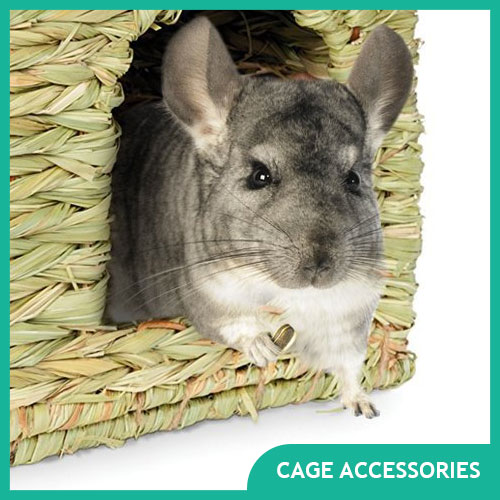 ---
Male Chinchilla Names
These name ideas are perfect for boy chinchillas.
Ace
Aladdin
Alfie
Amadeus
Apollo
Atlas
Bandit
Basil
Batman
Baxter
Baxter
Beethoven
Benny
Blake
Blinker
Bobby
Bongo
Buck
Bud
Bug
Bumper
Buster
Buzz
Calvin
Charlie
Cheech
Cheerio
Dash
Digger
Doug
Dusty
Dusty
Elmo
Felix
Fox
Fudge
Furby
Gadget
Gizmo
Gonzo
Grey
Gumbo
Gus
Herb
Hershey
Hopper
Jack
Johnny
Jumper
Leo
Licorice
Lightning
Maverick
Meatloaf
Mozart
Nacho
Nibbles
Nitro
Nougat
Oscar
Ozzy
Percy
Pikachu
Razor Rascal
Ringo
Rocket
Rocky
Rumbles
Sage
Sammy
Sancho
Scooby
Scooter
Smokey
Snoopy
Sparky
Speedy
Spike
Spooky
Squeak
Taco
Teddy
Thor
Thunder
Tiger
Tigger
Titan
Tucker
Victor
Vincent
Waldo
Walnut
Webster
Widget
Yoda
Yogi
Zipper
Zippy
Zorro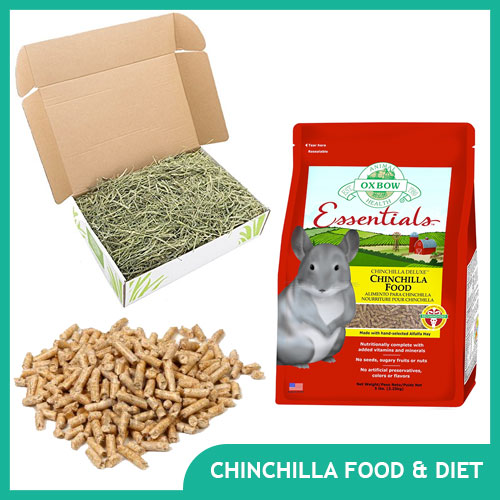 ---
Girl Chinchilla Names
These chinchilla names are perfect for females.
Anabell
Angel
Anne
Ariel
Athena
Bambi
Bella
Belle
Bessie
Blossom
Blossom
Bubbles
Buttercup
Buttons
Candy
Cashew
Cher
Cherry
Chiquita
Chloe
Cinderella
Cinnamon
Coco
Cricket
Crystal
Daffodil
Destiny
Diamond
Dixie
Dot
Ellie
Eve
Faith
Flower
Fluffy
Goldie
Harmony
Heidi
Holly
Honey
Jade
Jasmine
Jelly
Jewel
Kelly
Kitty
Kiwi
Ladybug
Lavender
Libby
Lilac
Lilly
Lori
Lucy
Lulu
Madonna
Marigold
Maxie
Meringue
Millie
Miranda
Missy
Misty
Mocha
Molly
Muffin
Nellie
Olive
Papaya
Patches
Peach
Peaches
Pebbles
Penny
Petal
Piper
Pixie
Polly
Popcorn
Princess
Pumpkin
Ribbon
Roxanne
Roxy
Ruby
Ruffles
Saddie
Sapphire
Serenity
Sissy
Skittles
Star
Suger
Twinkie
Zoe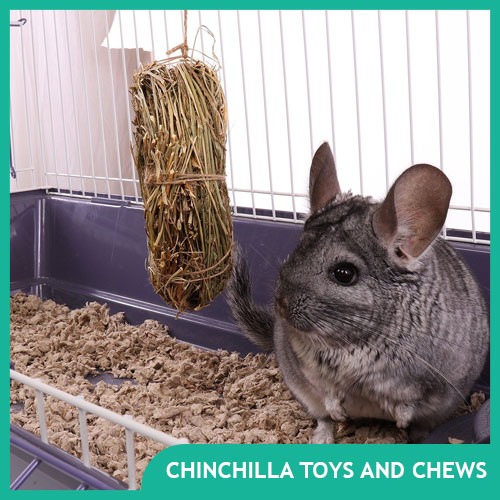 ---
Names for Chinchilla Pairs
It can be extra fun to come up for names for chinchillas that are in pairs. These names are great for chinchillas that are bonded and share a cage together or even if you have two chinchillas that live separately.
Ace & Spades
Baskin & Robbins
Batman & Robin
Ben & Jerry
Bert & Ernie
Biscuits & Gravy
Calvin & Hobbes
Cheech & Chong
Chilli & Pepper
Chip & Dale
Cinnamon & Sugar
Click & Clack
Cookie & Cream
Ebony & Ivory
Frick & Frack
Gin & Tonic
Ginger & Nutmeg
Hansel & Gretal
Keenan & Kel
Lilo & Stitch
Peaches & Cream
Peanut Butter & Jelly
Ping & Pong
Romeo & Juliet
Rum & Coke
Salt & Pepper
Scratch & Sniff
Strawberry & Banana
Tinker & Bell
Tom & Jerry
Trick & Treat
Ying & Yang
Zig & Zag
Can a chinchilla learn their name? Will they come when called?
Chinchillas will learn their name. They are creatures of habit and with repetition, they will begin to recognize the sound of their name. To help teach them, you should always greet them with their name when you come into the room where their cage is. This can be as simple as "Hello, [name]!"
Just because a chinchilla already has a name that they know, does not mean you can't change it. If you are adopting a chinchilla from a rescue or your young chinchilla was named by the breeder, you can start calling them by a new name and they will pick it up quickly.
Whether or not your chinchilla will come when they're called will be left up to their personality. Usually, their name will not be enough to get them to come to you, even if they recognize it. Instead, if you want to train them to come when you call, you should teach them a command word and gesture. This takes a lot of patience and training, but you can learn more about how to train your chinchilla with treats.
---
Now that you have a new pet, make sure you have all of the chinchilla supplies you need. Make sure to get all of the cage accessories you need to create a safe and happy home for your pet chin. Learn how to bond with your pet chinchilla.Learn how to clean a chinchilla cage and clean your chinchilla with a dust bath. You should also learn about chinchilla food and diet to make sure you're feeding the correct foods to your exotic pet.