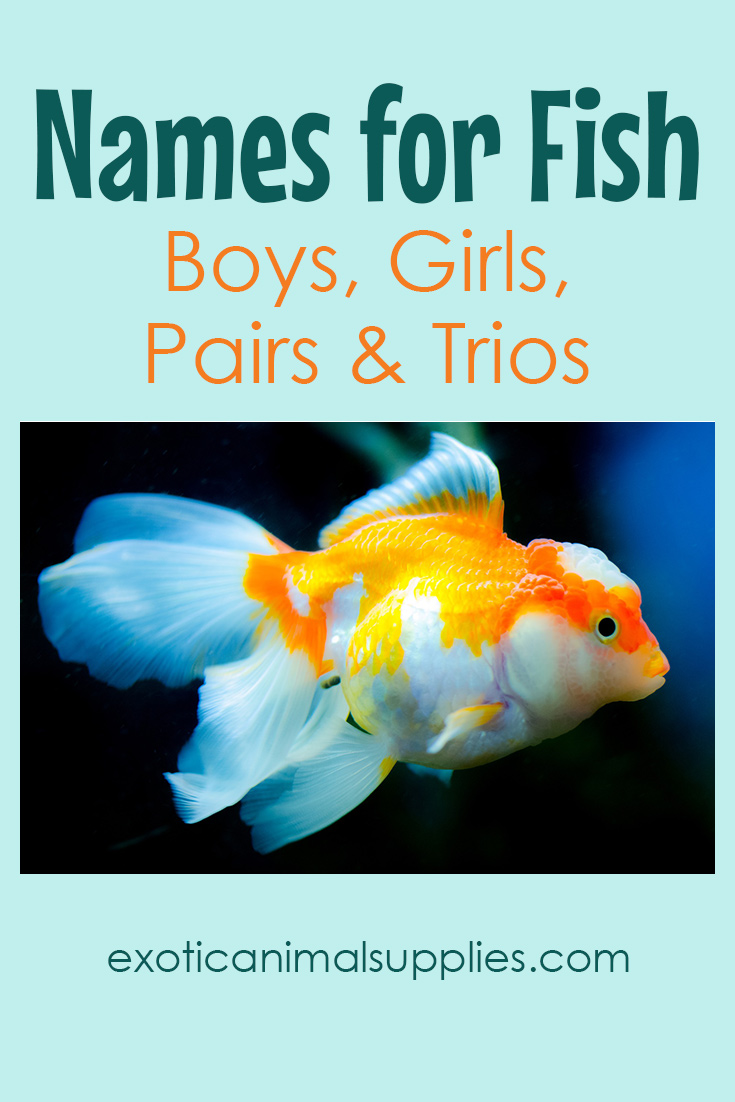 It's a ton of fun when you get a new pet fish and one of the most fun tasks is selecting the perfect name. While a name may come to you instantly, sometimes you need some inspiration. We've gathered some of our favorite name ideas for fish to help you decide. Whether you're starting a new fish tank or adding a fish or two to your aquarium, this list has all the names you need. These names work for any type of pet fish including goldfish, koi, guppies, mollies, tropical fish, cichlids, saltwater fish, and bettas. (Need more fish name ideas? Check out these betta fish names by color.) We've divided the names by categories. Use the menu to jump to the relevant category or check out our section on brainstorming names for fish to come up with your own ideas.
Clever & Unique Fish Names
Girl Fish Names
Tons of cute, funny, and unique names for female fish.
Amber
Angel
Angela
Annie
Apricot
Ariel
Astrid
Autumn
Ava
Baby
Barbara
Bella
Betty/Bettie
Blondie
Blossom
Brandy
Brownie
Bubbly
Buffy
Bunny
Buttercup
Candy
Carmel
Cher
Cleo
Cleo
Cookie
Cora
Coral
Cranberry
Crystal
Cupcake
Daisy
Delila
Diva
Dixie
Donna
Dory
Effie
Ellie
Emily
Fern
Fiona
Flower
Freya
Gem/Jem
Ginger
Glitter
Goldie
Grace
Happy
Honey
Hope
Jenny
Jewel
Josie
Kendra
Kitty
Lavender
Lily
Lisa
Lucy
Lucy
Luna
Marina
Maxie
Minnie
Molly
Nessie
Nina
Olivia
Paprika
Paris
Peach
Peaches
Pearl
Penny
Penny
Penny
Princess
Pumpkin
Queen
Rose
Roxy
Ruby
Sandy
Sara
Scarlet
Shelly
Sprinkles
Star
Strawberry
Sunflower
Tara
Thelma
Tigress
Tilly
Tori
Ursula
Veronica
Violet
Wanda
Wendy
Willow
Boy Fish Names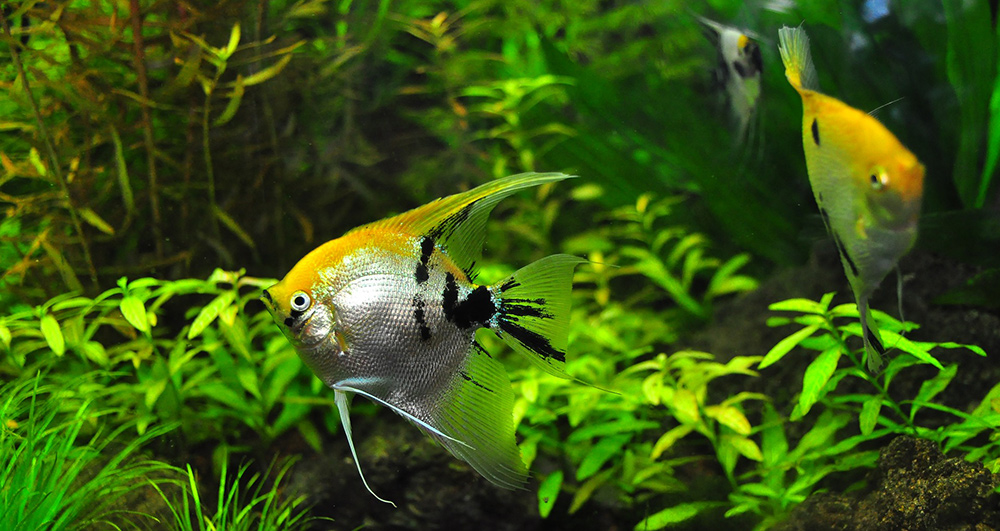 Here's our list of clever and humorous names for male fish.
Abe
Alpha
Andy
Apollo
Aquaman
Archie
Astro
Atticus
Barney
Bean
Benji
Bennie
Bingo
Blade
Bobby
Bolt
Bruce
Bubba
Buddy
Buster
Butch
Captain
Champ
Charlie
Chester
Chief
Chip
Clint
Colin
Comet
Cory
Cosmo
Cruise
Crush
Curry
Dart
Dash
Davy Jones
Dixon
Drew
Dusty
Fin
Finley
Flash
Flipper
Flotsam
Flounder
Floyd
Frank
Freddy
Gilligan
Harry
Houdini
Hulk
Igor
Jaws
Jimbo
Jonah
Jupiter
Kermit
Ketchup
Killer
Larry
Leo
Mack
Marlin
Marlin
Melvin
Nacho
Nemo
Neptune
Ninja
Nugget
Oscar
Patrick
Pikachu
Plankton
Pops
Prince
Rascal
Ray
Ripper
Rudy
Rusty
Scrappy
Shark
Skippy
Spark
Spike
Spot
Squirt
Swim Shady
Taco
Umami
Vandit
Wiggle
Willy
Yoda
Ziggy
Unisex Fish Names
Don't know what kind of fish you have or want a name that works for boys and girls? Check out these unisex names for fish.
Alex
Algae
Bait
Berry
Biscuit
Bongo
Bubbles
Buttons
Carrot
Chaos
Cheddar
Clover
Cookie
Copper
Crackle
Cricket
Cupid
Fillet
Fizz
Flake
Java
Kimchi
Lucky
Macaroni
Mahi Mahi
Maki
Navy
Neon
Nibbles
Noodle
Noodle
Oreo
Paprika
Pepperoni
Pretzel
Pumpkin
Rainbow
Salsa
Salty
Sashimi
Skipper
Skittles
Sky
Splash
Squishy
Stinky
Storm
Sunny
Sushi
Taco
Tofu
Tomato
Tsunami
Tuna
Wasabe
Wave
Waves
Fish Pair Names


If you have two fish, use these pair names. Includes famous names, funny names, and clever name ideas.
Barbie & Ken
Batman & Robin
Beauty & Beast
Ben & Jerry
Bert & Ernie
Betty & Veronica
Bonnie & Clyde
Bow & Arrow
Chip & Dale
Cinnamon & Sugar
Cookies & Cream
Cosmo & Wanda
Ebb & Flower
Eric & Ariel
Fish & Chips
Flotsam & Jetsam
Fortune & Cookie
Han & Chewie
Ketchup & Mustard
Kit & Kat
Lemon & Lime
Lightning & Thunder
Luke & Leia
Mac & Cheese
Marlin & Dory
Mary Kate & Ashley Ocean
Miss Piggy & Kermit
Peanut Butter & Jelly
Pepperoni & Cheese
Power & Chaos
R2D2 & C3PO
Salt & Pepper
Sea & Weed
Splish & Splash
Sugar & Spice
Sushi & Sashimi
Thelma & Louise
Tic & Tac
Wasabi & Ginger
Yin & Yang
Trio Names for Fish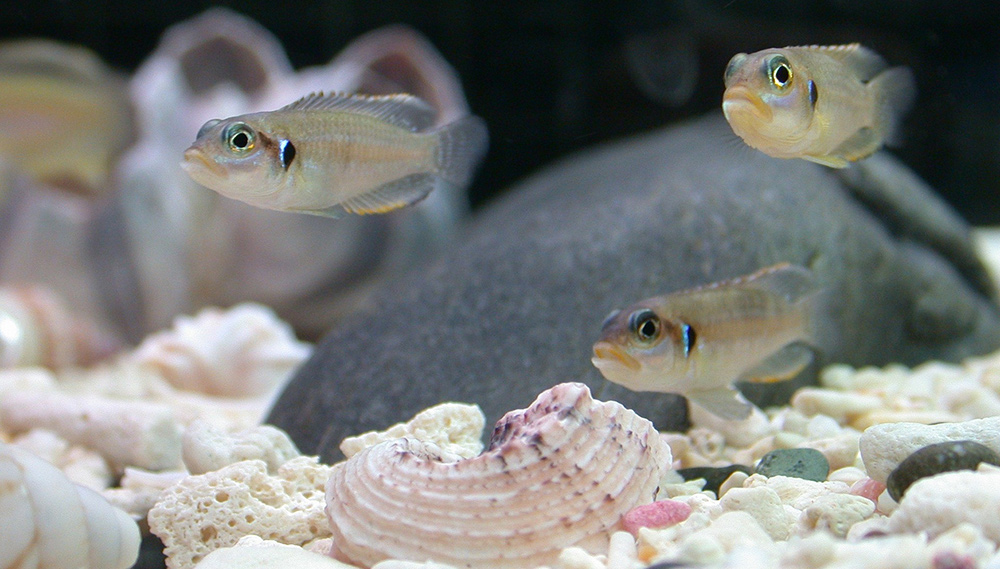 Some people say three is a crowd, but plenty of fish prefer a bigger group! If you've got a trio of fish that need names, here are plenty of fun and funny suggestions for naming your pets.
Alvin, Simon, & Theodore
Bacon, Lettuce, & Tomato
Blossom, Bubbles, Buttercup
Do, Re, & Mi
Faith, Hope, & Charity
Harry, Ron, & Hermione
Huey, Dewey, & Louie
Luke, Leia, & Han
Marcia, Jan, Cindy
Moe, Larry & Curly
Peter, Paul, & Mary
Rikki, Tikki, & Tavi
Snap, Crackle, & Pop
Twilight, Dawn, Dusk
Wynken, Blynken, & Nod
How to Brainstorm Perfect Names for Fish
While our list provides plenty of cool names for pet fish, you may want to do your own brainstorming or use this list as a jumping off point. Follow these suggestions to come up with the perfect name for your fish.
Get a Piece of Paper – The first step of effective brainstorming is to write down all of your ideas. Write down any fish name that comes to mind, even if you think it's too silly or not creative enough. The act of writing down the ideas will help you be more creative and come up with even better fish names. If the rest of your family will help to come up with the name idea, give them their own pen and paper to brainstorm.
Write Down Your Name Ideas – Start with the lists of fish names above and write down any you like. Then start thinking of other name ideas. If you're drawing a blank, try thinking of names within these categories:
Color and appearance names: Think of names based on the appearance of your fish. For example, a red fish could be named "Rose."
Personality names: If you've spent time with your new fish, you've probably noticed their personality. Their name can reflect their traits. A fast fish that zips around their tank could be called "Bolt" or "Snappy."
Celebrity names: Try naming your fish after a favorite celebrity. This could be a musician, actor, artist, or any other famous person.
Nature names: Use nature as your inspiration. You can name a fish after flowers, foods, weather, or any other part of nature. Ocean-related names are especially good like "Wave" or "Coral."
Character names: Also think of names of characters you've loved from books, movies, video games, and comics. You can name your fish as a tribute to classic characters.
Narrow Down Your Choices – Once you've got a substantial list, start eliminating names you don't like. Eventually, you should be able to narrow down your options to one or two choices. If you're deciding on names as a family, have each person nominate one name and then the family can vote. Whatever name you come up is the name for your new fish. Congrats!
Need more fish name ideas? Check out these betta fish names by color.