Bringing home a new pet guinea pig is filled with fun experiences. You get to know your new pet and shower them with toys and treats. You also get to pick the perfect guinea pig name. For some people this is easy, but you may feel stumped. No worries, because by the time you finish this article, you'll know exactly what to name your adorable new pet guinea pig. Whether you're looking for cute guinea pig names or just funny and clever names for guinea pigs, we've got you covered. Check out our lists and if you're still feeling stumped, we have some tips for brainstorming your own pet names.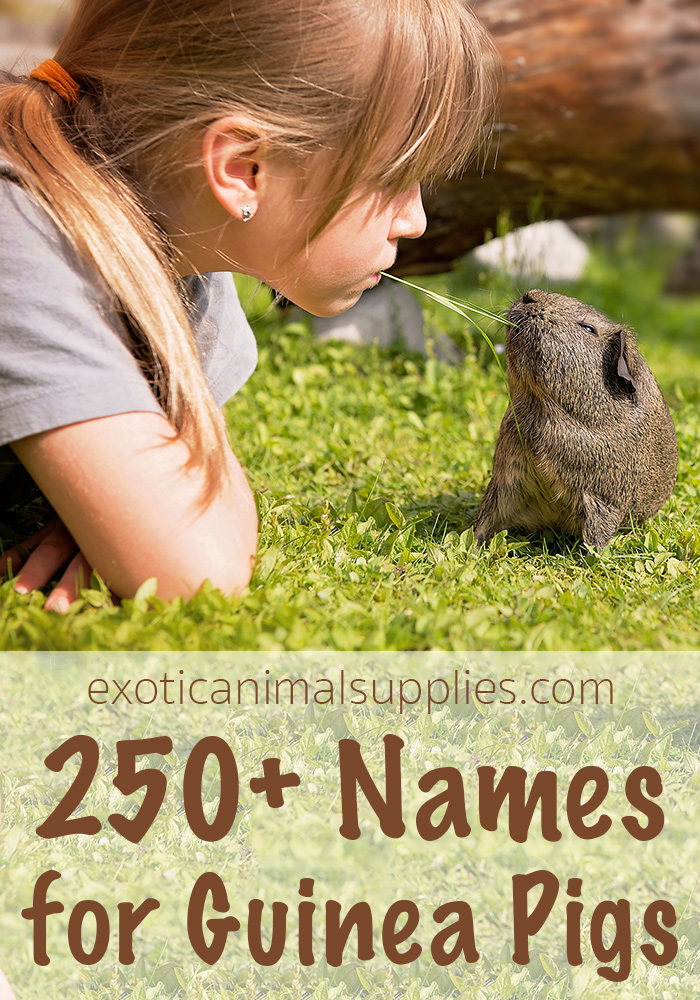 Names for Guinea Pigs
We've divided the names up by female names, male names, and then names for pairs. We also have a list of unisex guinea pig names that work great for any guinea pig.
Female Guinea Pig Names
Coming up with original guinea pig names for girls can be tricky, so here are some examples you can choose from for your new pet.

Angel
Annabelle
Annie
Annie
Apricot
April
Autumn
Baby
Bailey
Bella
Betty
Blondie
Blossom
Brandy
Brownie
Bubbles
Buffy
Buttercup
Candy
Charlotte
Cleopatra
Cookie
Daisy
Dazzle
Destiny
Dixie
Dottie
Ebony
Flower
Flower
Gidget
Ginger
Goldie
Honey
Lily
Lola
Lulu
Luna
Maybelle
Minnie
Miss Piggy
Moxie
Nella
Nutmeg
Olivia
Peaches
Pearl
Pebbles
Penelope
Penny
Peppa Pig
Petal
Petunia
Piggy Sue
Pinky
Pixie
Poppy
Primrose
Princess
Rosie
Ruby
Sherry
Snowflake
Sophie
Sugar
Summer
Sunshine
Sweet Pea
Sweetie
Tawny
Tiny
Toffee
Winnie
Male Guinea Pig Names
Picking guinea pig names for boys is also a challenge. We've gathered some cute and fun boy names for your consideration.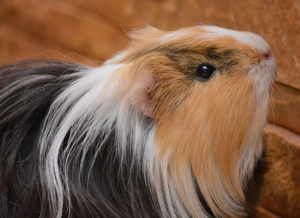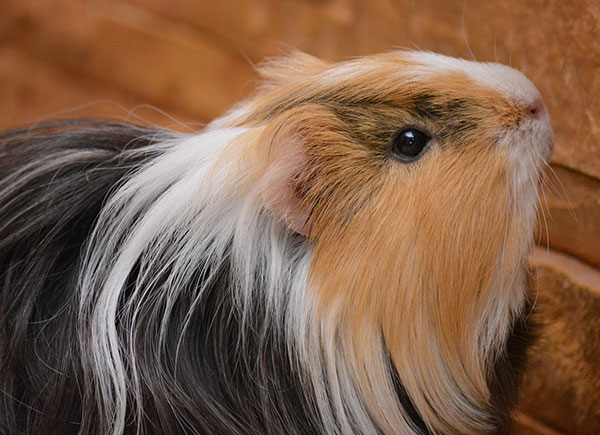 Alfie
Amos
Archie
Babe
Barnie
Bart
Bear
Benny
Black Jack
Bob
Boomer
Capone
Charcoal
Checkers
Cosmo
Domino
Donnie
Eddie
Fabio
Felix
Fizz
Flapjack
Flash
George
Gizmo
Godzilla
Gumbo
Hamlet
Henry
Inky
Jack
Jake
Jasper
Jet
Kermie
Kirby
Leo
Marvin
Max
Merlot
Midnight
Moe
Mozart
Nemo
Oliver
Onyx
Ozzy
Ozzy
Peter Porker
Piglet
Pip
Porky
Preston
Rocko
Rumble
Rusty
Shadow
Simon
Smudge
Snowball
Spike
Tank
Teddy
Toupee
Waler
Whiskey
Whistler
Whizzer
Wilbur
Yoda
Zipper
Zorro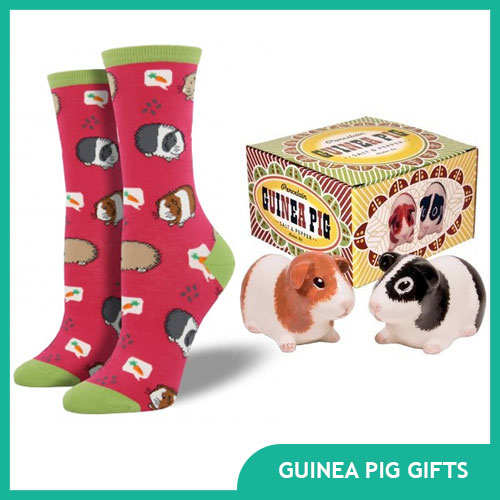 Unisex Guinea Pig Names
These names for guinea pigs work well for boys or girls.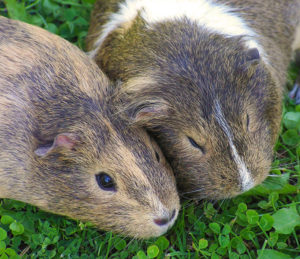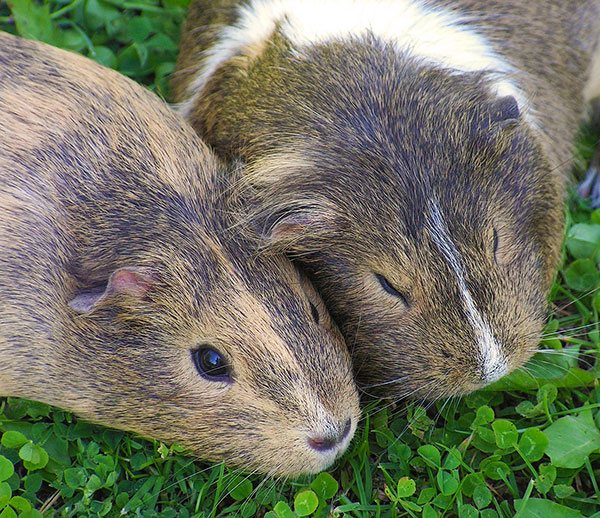 Acorn
Apple
Babe
Bacon Bit
Basil
BB
Berry
Bingo
Biscuit
Blueberry
Brownie
Caramel
Chatter
Cherry
Chili
Chomper
Chunky
Cinnabun
Cinnamon
Clover
Cocoa
Coconut
Coffee
Cola
Cookie
Cottonball
Cranberry
Crumpet
Dizzie
Domino
Flash
Fluff
Fluffy
Frisky
Fudge
Fuzzbucket
Gadget
Gingerbread
Ham or Hammy
Honey
Hopper
Jelly Bean
Licorice
Lucky
Marble
Marmalade
Marshmallow
Mayo
Midnight
Mocha
Nibbles
Nilla
Nutmeg
Oreo
Pancake
Patch
Peanut
Pebbles
Piglet
Popcorn
Pork Chop
Porky
Puddles
Pumpkin
Raisin
Raven
S'mores
Smokey
Snickerdoodle
Snickers
Snow
Sprinkles
Squeaker
Squirt
Tofu
Toots
Tootsie
Twix
Waffle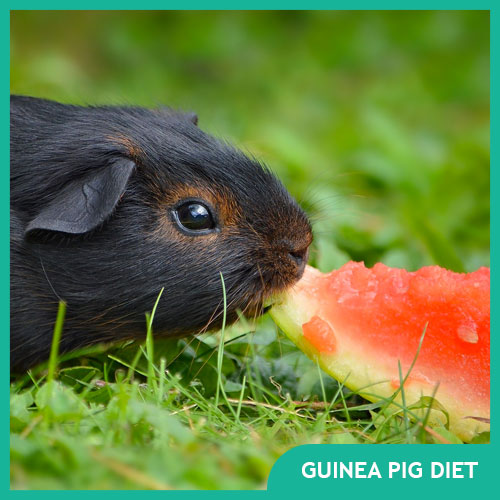 Names for Guinea Pig Pairs
When you have a pair of guinea pigs you can either choose two names independently or pick a pair of names that go together. This list focuses on guinea pig names that are perfectly paired for your new pets.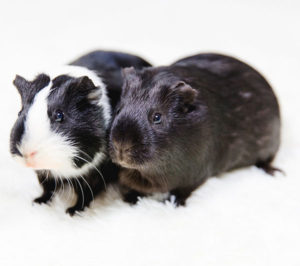 Abbott & Costello
Adam & Eve
Batman & Robin
Bert & Ernie
Bonnie & Clyde
Chip & Dale
Chips & Salsa
Cinnamon & Sugar
Coke & Pepsi
Cup & Cake
David & Goliath
Eggs & Bacon
Han & Chewy
Kermit & Miss Piggy
Macaroni & Cheese
Milk & Cookies
Miss Piggy & Kermit
Peanut Butter & Jelly
Porky & Petunia
Salt & Pepper
Scooby & Shaggy
Spaghetti & Meatballs
Sweet & Sour
Thelma & Louise
Tic & Tac
Tom & Jerry
Toot & Puddle
Zig & Zag
How to Come up With Names for Guinea Pigs
Coming up with the perfect guinea pig name out of nowhere can be a bit of a challenge. With a bit of brainstorming and a little creativity, you can find the perfect name for your new pet. Follow our steps and you'll be surprised what kind of options you come up with.
Get a piece of paper to write down any names for guinea pigs that you think of. You can write down everything that comes to mind and narrow it down later. Writing down the ideas helps open up the creative side of your brain and allows you to take risks without feeling the pressure of coming up with the perfect name right away.
Now go through each one of these brainstorming exercises to generate name ideas for guinea pigs:
Observe your pet's appearance and behavior – Watch and interact with your guinea pig for a bit. Get a sense of their personality. Are they nervous and shy? Outgoing and playful? These behaviors may inspire names like Bouncy or Flash. Also look at their appearance. Does your guinea pig's coloring or fur remind you of any foods? Caramel, Oreo, Nutmeg, or Peanut may be good names inspired by appearance.
Think of things you love – Make a list of things you love that could double as pet names. Your favorite flower may make a great name for a guinea pig (like Daisy, Violet, Magnolia). Do you have a snack food that you love (Peanut Butter, Twix, Snickers, Chip)?
Think of people & characters you love – People names work great for pets too. Think about your favorite movies or books, is there a character from them who embodies your favorite pet? Maybe a historical figure that you admire. Or you could even name your guinea pig after a person you've known. Add any names that strike your fancy to the list.
How to Select the Perfect Name
Now that you have your list, you want to narrow down to five or fewer choices. Cross out any names you don't like or don't think suit your pet. If this is a family pet, have everyone get together and pick the perfect name. If you're responsible for the guinea pig and naming it, then you may have a trickier time selecting the name on your own.
If one name doesn't stand out to you on the list, try one of these tricks:
Pick a name at random. Draw names from a hat, do "Eeny, Meenie, Miney, Mo," or flip a coin.
Hold a vote. Have the interested parties cast a ballot or raise their hands to vote on the perfect name.
Eliminate names one at a time. Eliminate your least favorite name from the list. Do this until one name is left. If you get stuck, try flipping a coin to select the winner.
Remember: you don't have to rush to pick your guinea pig's name. You can take a couple days to mull over your options. Eventually, you will find the perfect name for your adorable new pet.
---
If you're a new guinea pig owner, learn about a a healthy guinea pig diet.