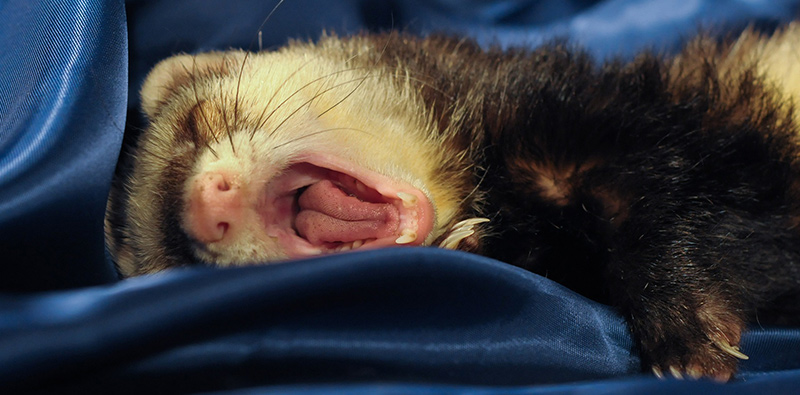 One of the best parts of getting a new pet is selecting the perfect name for them. Picking names for ferrets is super fun, especially if you're getting more than one to add to your home. But sometimes it's hard to come up with the perfect name, which is probably why you're here. We have over 400 unique ferret names for you to choose from. These are some of the best ferret names. Our lists are divided by names for girls, boys, and names that work for both. If nothing inspires you, check out our recommendations on how to select a name for your pet at the bottom of the page.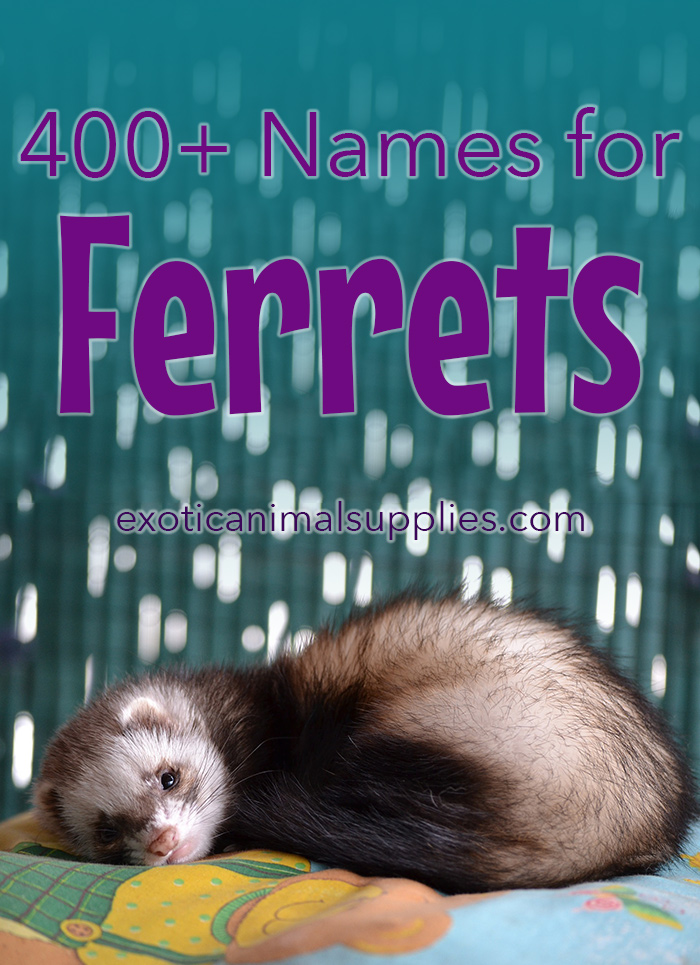 Male Ferret Names
Here are some of the best ferret names for boy ferrets. From classic names to creative and cute ones, you'll find one you love in this list.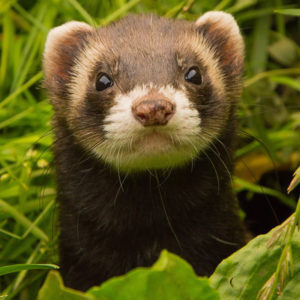 Ace
Alex
Angus
Apollo
Bandit
Banjo
Barney
Basil
Baxter
BB
Bear
Benny
Bernie
Bill/Billy
Biscuit
Blitz
Bob
Bouncer
Bronco
Bubba
Buck
Buddy
Bullet
Buster
Buzz
Casper
Champ
Chaos
Charlie
Chip
Conan
Cruiser
Danny
Dash
Dax
Deisel
Dennis
Devil
Dexter
Digby
Dinky
Dino
Doc
Dodger
Dude
Dudley
Duke
Echo
Ernie
Fange
Felix
Ferdinand
Fez
Fidget
Flash
Floyd
Fozzie
Frank
Freddie
George
Geronimo
Ghost
Gizmo
Goof/Goofy
Grasshopper
Gremlin
Gus
Hercules
Jack
Jester
Jumbo
Kodiak
Lancelot
Lark
Latto
Leo
Lockie/Loki
Logan
Lucky
Luther
Mac
Macgyver
Martin
Maverick
Max
Mayhem
Meatball
Merlin
Mickey
Midnight
Milo
Mischief
Moby
Mojo
Nano
Napolean
Nash
Neptune
Nipper
Onyx
Oscar
Parker
Pedro
Percy
Phantom
Phil
Popeye
Pretzel
Pyro
Radar
Rascal
Rebel
Rex
Robbie
Robin Hood
Rocket
Sam/Sammy
Scamp
Scamper
Scout
Scruff
Shadow
Shredder
Sid
Skunk
Slash
Slayer
Slinky
Smokey
Snapper
Snickers
Snoopy
Sonar
Sonny
Spike
Spud
Squirt
Stewart
Stinker
Stinky
Stitch
Sundance
Ted
Teddy
Theo
Thor
Thunder
Tinker
Titan
Toby
Turbo
Tyson
Vader
Vincent
Wally
Walter
Warren
Weasel
Wesley
Whiskers
Wicket
Willie/Willy
Wombat
Zeus
Zippy
Zorro
Female Ferret Names
These ferret girl names are perfect for your precious new pet. Check out the list: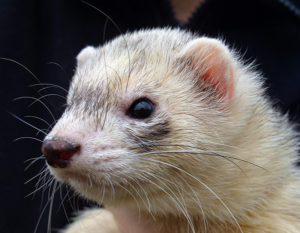 Abbey/Abby/Abbi
Ali/Allie
Amber
Angel
Anna
Annie
Aurora
Autumn
Baby
Bananas
BeBe/BeeBee
Bella
Betty
Blondie
Blossom
Bonnie
Bubbles
Buffy
Bumble Bee
Callie
Candy
Cassie
Cherry
Chloe
Cleo
Cocoa/Coco
Crystal
Daisy
Deliah
Diamond
Ditty
Dixie
Dorothy
Dotty
Ebony
Ella
Ellie
Emily
Esmerelda
Faith
Fanny
Fay
Felicity
Fergie
Ferry
Flower
Flower
Fluffy
Foxy
Fran
Gabby
Gale
Gem/Jem
Gidget
Ginger
Goldie
Gracie
Gwen
Ivory
Ivy
Jade
Jasmine
Jenna
Jenny
Jewel
Jill
Jodie
Josie
Karla
Karli
Kasha
Kim
Kitten
Lacey
Lady
Leona
Lily
Lisa
Lucy
Lulu
Maggie
Mandy
Marilyn
Matilda
Mia
Mildred
Millie/Milly
Mindy
Missy
Molly
Mopsy
Mouse
Muffet
Nala
Nancy
Nellie
Nikki
Olive
Opal
Peanut
Pecan
Penny
Pepper
Petal
Phoebe
Pinkie
Pixie
Polly
Poppy
Princess
Pumpkin
Remy
Rose
Roxy
Ruby
Sable
Sabrina
Sadie
Sage
Sally
Sandy
Sasha
Sassy
Satin
Shania
Sheila
Silver
Simone
Snowflake
Sophie
Stormy
Strawberry
Sugar
Sweetie
Tara
Tess
Tiki
Tinkerbell
Tippy
Tipsy
Toppy
Trixie
Truddie
Truffle
Venus
Whispy
Willow
Xena
Zoe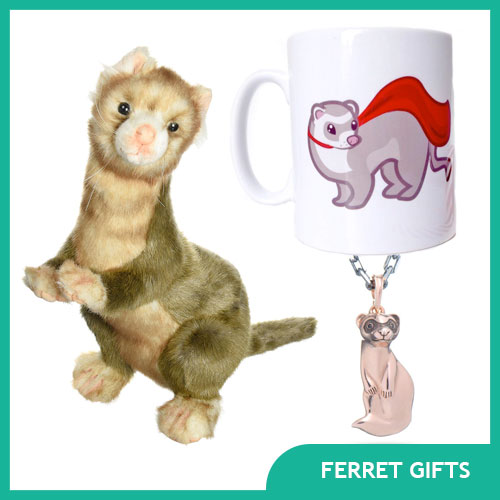 Unisex Names for Ferrets
These names for ferret are perfect for male or female ferrets and make a great choice if you don't know your ferret's sex yet.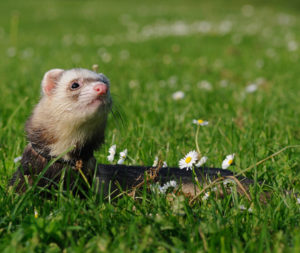 Aqua
Beanie
Biscuit
Blaze
Boots
Bossy
Bowtie
Brownie
Buttons
Cactus
Cashew
Chaos/Kaos
Cheeky
Chilli
Chocolate
Cinnamon
Clumsy
Cookie
Couscous
Cuddles
Flighty
Freckle
Frenzy
Frost
Fudge
Fuzzy
Java
Jellybean
Karma
Lightning
Madison
Marble
Marley
Marmalade
Marshmellow
Mittens
Mocha
Mushroom
Nibbles
Nip
Nova
Nutmeg
Panda
Patches
Patches
Peanut
Pebbles
Pickles
Powder
Rhubarb
Rogue
Scout
Skittles
Sky
Slinky
Smokey
Smudge
Snuggles
Socks
Speckles
Speedy
Spot
Stinky
Storm
Swift
Tofu
Twiggy
Whiff
Names for Ferret Pairs
If you're lucky to have a pair of ferrets, these names are a great selection of complimentary names that work well for a duo.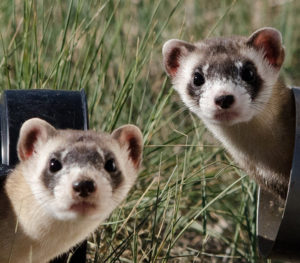 Adam & Eve
Batman & Robin
Ben & Jerry
Bert & Ernie
Betty & Veronica
Bonnie & Clyde
Calvin & Hobbes
Cherry & Blossom
Chocolate & Chip
Cookies & Cream
David & Goliath
Dennis & Menace
Dorothy & Toto
Double & Trouble
Han & Chewie
Hip & Hop
Kit & Kat
Lightning & Thunder
Lilo & Stitch
Luke & Leia
Mork & Mindy
Nemo & Dory
Peanut Butter & Jelly
Pip & Squeak
Ren & Stimpy
Romeo & Juliet
Salt & Pepper
How to Pick a Name for your Ferret
Coming up with the perfect name for a new pet ferret can be tricky. We recommend taking some time to brainstorm name possibilities and make sure to involve everyone in the family who will have some responsibility for the pet. If the whole family is involved, everyone can suggest names for ferrets and then vote on the best one.
Grab a piece of paper and write down all the possible names for your ferret (or ferrets) that you come up with from these brainstorming activities.
Name Brainstorming Activities
Based on your Ferret's Looks – Take a look at your new pet ferret and see if their appearance inspires any names. A funny face may look a little "Goofy." If they have a nice brown coat, then maybe "Chocolate" or "Cinnamon" would be a good ferret name. A white ferret may remind you of a "Snowflake" or "Sugar." A black and white ferret may remind you of a "Panda" or an "Oreo." Get creative and thing of all the things you ferret looks like.
Nature Names – Are there flowers that you like? "Daisy," "Jasmine," and "Rose" are all fantastic ferret girl names. Maybe something in your garden reminds you of your feisty new pet, like "Basil," "Carrot," or "Pumpkin." Gemstones and precious metals can also be great pet names. "Diamond," "Sandy" and "Quartz" are all fun names.
Characters from your Favorite Media – Think about your favorite book, comic book, television show, or movie. List your favorite characters (or even your favorite villain). Are there any characters that remind you of your new pet ferret. Add them to your list.
Personality Names – After you've spent a little time with your new pet ferret, have you noticed any personality quirks? A very active ferret could be called "Feisty," "Speedy," or "Spunky." A shy ferret may be called "Shadow," or "Baby." The alpha ferret may be called "King," "Queen," or "Bossy."
Once you've got your list, narrow it down to your favorite name. If you're having a hard time, eliminate the names you like the least to shorten the list. If you're really stuck, draw names from a hat or pick one a random.